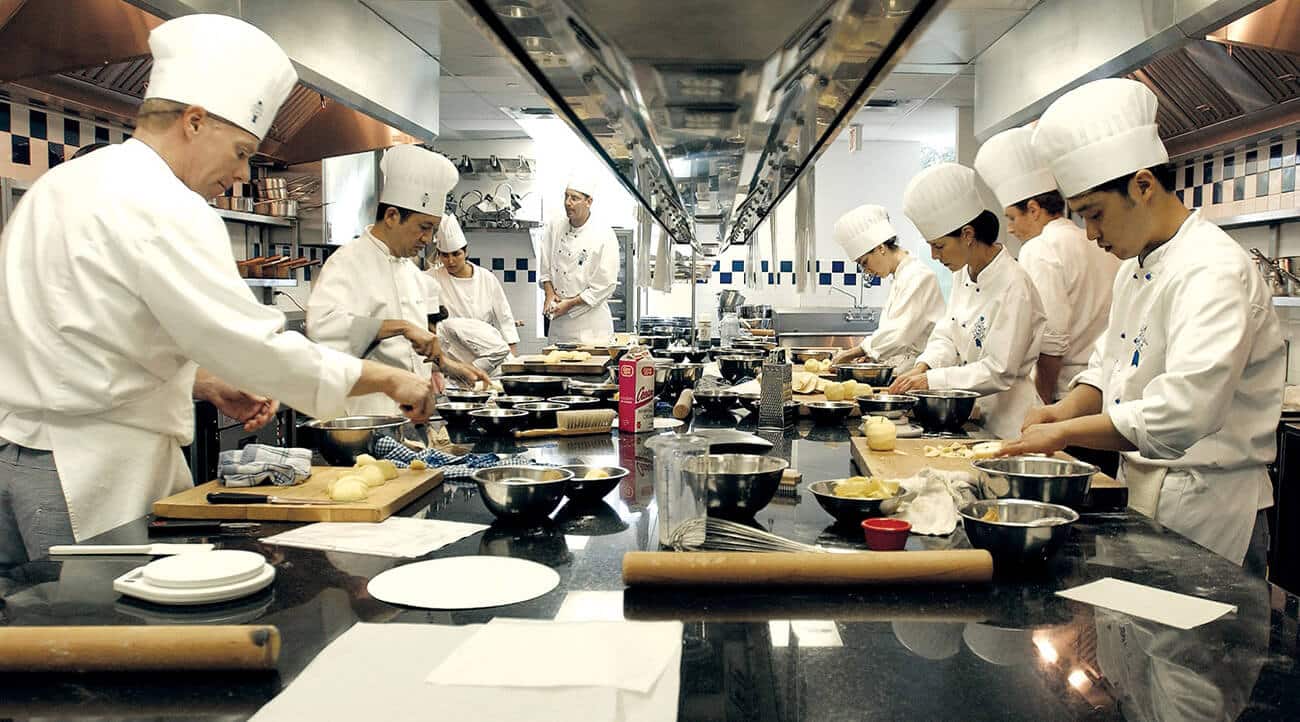 If you're thinking about going to culinary school, you've come to the right place. We'll discuss what to expect from culinary schools, the Cost, Externship requirements, and Degree options. Read on to learn more! Become a culinary professional with our tips! Interested? Start your search here! Listed below are several points to consider when choosing a culinary school. If you're ready to learn more about your options, read on!
Courses in a culinary school
The prerequisites for a culinary school program vary from one school to another, but typically students must have at least a high school diploma. Some schools also have a minimum age requirement, but applicants aren't expected to show any cooking abilities before entering a program. The duration of a culinary program varies as well. A bachelor's degree takes four years, while an associate's degree takes about two years. However, if you'd like to pursue a certificate or diploma program, it will usually take you less than a year to complete the coursework.
In addition to the fundamentals of cooking and baking, a culinary arts degree also covers several more niche courses, such as pastry creation, grilling, and sauteing. It also prepares students for careers in food safety, restaurant management, and the culinary arts industry as a whole. During the program, students learn how to create and manage a menu and a restaurant. These skills are helpful in the job market.
Cost
While there are many financial assistance programs for students who wish to pursue a career in the culinary arts, the overall cost of attending a culinary school can be quite high. Public and private funding is available for students to apply for, but not all of them offer the same amount of assistance. Many schools have in-house payment solutions to help students pay for their studies in an affordable, manageable way. These payment plans are typically interest free and are available to any student. Students are encouraged to attend financial aid workshops, which ensure they're taking advantage of all the financial assistance available. Private culinary schools also often charge the same tuition regardless of the location of the student.
The cost of culinary school can vary wildly. Some of the top programs can cost more than $50,000 per year. Then there are lower-cost culinary degrees from community colleges and technical schools. Tuition fees are normally only $2,000 to $5,000 per year, which is much more affordable than the higher-end programs offered at private institutions. Public universities are another good option. They tend to charge between $3,000 and $15,000 per year. If you don't have the money to spend on a private school, you can attend a public university where tuition fees are much lower.
Externship requirement
Several culinary schools require their students to complete an externship as part of their graduation requirements. This hands-on experience gives them the opportunity to learn from real-world chefs and businesses. Externships are important because they prepare students for their future career by providing hands-on experience, networking opportunities, and exposure to the realities of the industry. Listed below are a few of the benefits of externships. The benefits of an externship are plentiful.
The benefits of completing an externship for culinary school are numerous. It helps you build valuable experience, expand your knowledge base, and establish valuable contacts in the culinary industry. Most culinary arts degree programs require that their students complete an externship, and the purpose of this requirement is to prepare them for a successful career. Throughout their internship, students receive supervised support and feedback from professionals in the field, and they receive constant feedback on their performance. This feedback is extremely beneficial for their long-term career goals.
Degree options
If you are planning to become a chef, a culinary arts degree is an excellent choice. You may even go on to further your education by getting a Bachelor's degree in the field. The course work includes basic kitchen theory and classical foundations. You will learn how to cook classic dishes, such as beef bourguignon, and you will gain an understanding of how to pair food with wine. During your studies, you will also learn knife skills and how to apply those skills to a variety of food preparation situations.
There are many ways to become a chef. You can become a pastry chef or a chef-chef, or pursue a master's degree in food science. However, not all degrees are created equally. Choosing the wrong culinary program can be a recipe for disaster. Do your research before committing to a culinary degree program. After all, you don't want to pay for your education only to find out that you didn't like it!