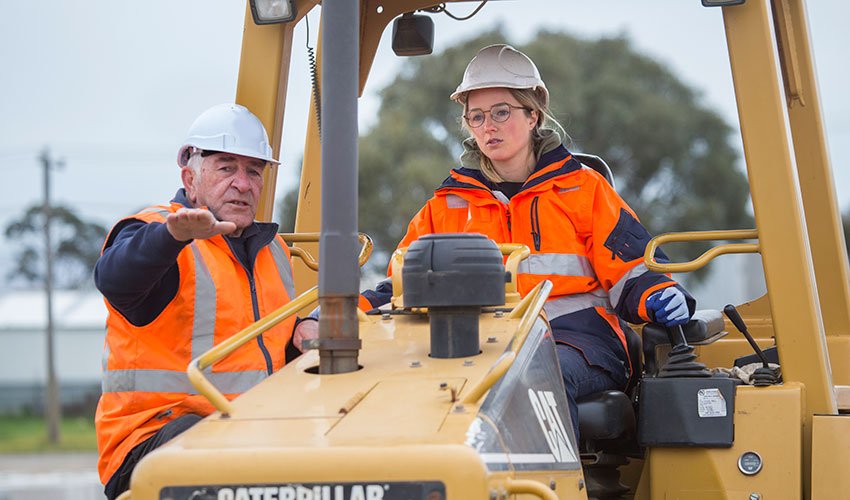 Dozers are most commonly used at mining, road building, civil and building construction sites; they are powerful, huge, iconic symbols of heavier equipment. While a dozer is capable of immense power, it can even provide an immediate danger, when used improperly. The dozer operators need a proper certificate of competency for using it. As like an excavator, the dozer is an essential component of a substantial construction project.
If you are seeking a profession as a skilled dozer operator, you need to do a dozer training course, to learn the skills and expertise required for conducting dozer operations in any civil construction industry. At MultiSkills Training, services like dozer training 3- day course is offered, you will take an active part in a mix of theoretical and practical training sessions, that includes written activities, observation, verbal questions, and hands-on exercises as well.
How to become a certified dozer operator
If you are looking forward to making a career in dozer operation, you first need a certificate of competency for operating it, it is compulsory. Though dozers are capable of immense power, if they are used improperly, they can present immediate danger too. Therefore, proper training, as well as the qualification, is essential.
In a good dozer training course, you would be learning the skills required for conducting dozer operations in the industry of civil construction. This includes planning, preparing; selection; operating a dozer, fitting and removing all types of attachments; relocating the dozer, cleaning up; and being able to carry out machine operator maintenance, and cleaning up.
So, to become a skilled and quailed dozer operator takes proper time and expertise. Proper training and practice are the first steps you must take to achieve your goals. In the course of all 3 days of the training period, you would take part in a mix of theoretical and practical training sessions that includes elaborate written activities, observation skills; all types of verbal questions, and hands-on exercises in all kinds of construction fields.
The dozer training course at an accredited institution will teach you to:
Proper planning and preparation for all types of dozer operations
How to operate all types of dozers
Choosing, removing, and fitting different attachments
Relocating the dozer
How to carry out machine operation maintenance
How to conduct housekeeping activities
Once you finish with your complete training, you would be able to work in various fields, connected to construction and more, and perform dozer duties both efficiently and safely. All participants who have successfully completed their dozer operation course at a reputable institution, like at MultiSkills'3 day dozer training course, would receive a nationally accredited Statement of attainment a well.
If you are interested in the best dozer training course in Melbourne, Australia, you must enroll yourself at MultiSkills Training, services like dozer training is all about providing students with good quality vocational education as well as training which enables them to work brilliantly in the careers of their own choice. You can contact them if you want to know more about the training course via email, or contact page or at 1800SKILLS.