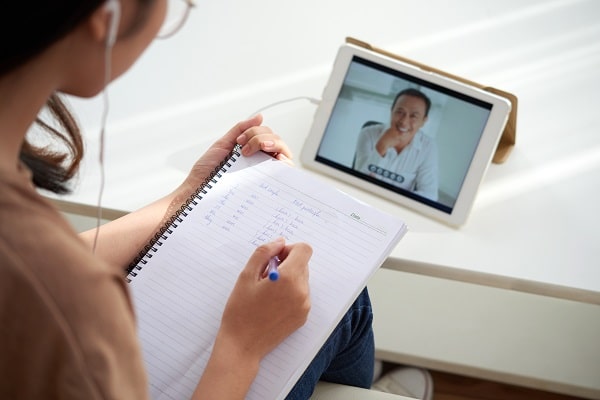 The key to knowledge is having a clear idea of the concepts. Whatever the subject matter may be, be it academic or something else; having clear ideas and a clear view of all the topics and concepts helps us to be knowledgeable in the particular field.
To have such a clear view, it is very important to ask questions. Curiosity is the mother of invention as the proverb says, being curious and asking questions is what leads to learning new things and solidifying our understanding of any given topic. Asking a question begins the quest for finding answers. In education, these answers are available through personal teachers, co-students, guide books and today with the integration of technology; online guides that can offer personalized solutions. These online guide books and applications have made the act of having a doubt answered very easy. It is not possible to have a teacher or a guide around at all times but online methods that require a smartphone and an internet connection can be done anywhere at any time making the act of doubt solving a lot easier and quicker in nature.
Importance of having doubts solved:
1) Clear concepts:
As said earlier, clear concepts help with achieving mastery in a subject. The way to achieve clarity in concepts is to ask questions and get those questions solved through the various methods available at our disposal today. If you allow yourself to slack off when it comes to clearing concepts, then you may struggle to hold command on the PCMB topics.
2) Grow in confidence:
There are always subjects that an individual will find tougher compared to the others. Whatever the subject and  level are tricky topics can lead to anxiety and a lack of confidence. Getting small doubts fulfilled will help to get better in the particular subject or topic in a step by step manner.
For difficult concepts, one can start with the smaller, simpler doubts and use that foundation to graduate to bigger, more complex questions. With such an approach, a subject that was once considered difficult will start getting simpler and the level of confidence in relation to that subject and the exam will grow consequently; making the overall aspect of learning a lot smoother.
3) Better grades, Better jobs:
Especially important for degrees and certified courses, a better performance in them can help to get a better job and build a better career. A certified course that holds a lot of relevance for a particular field is something that helps stand-out among the crowd. Getting a higher grade and performing well in such courses can help to stand-out among the group of people who have done the course themselves. Make it a point to keep your PCM strong as it is going to greatly help you in your future.
This will lead to a high standing among the other candidates and will help an individual to stand a better chance in having a successful career.
Solving doubts can help to score higher, build a better future and have  holistic development in general. This applies in all walks of life. Whatever field a person pursues, they should be thorough with all the important concepts. Just like a building with a strong foundation, a person's foundation of knowledge should be strong and this will help with his/her stability, performance and help maintain a solid future in the process.