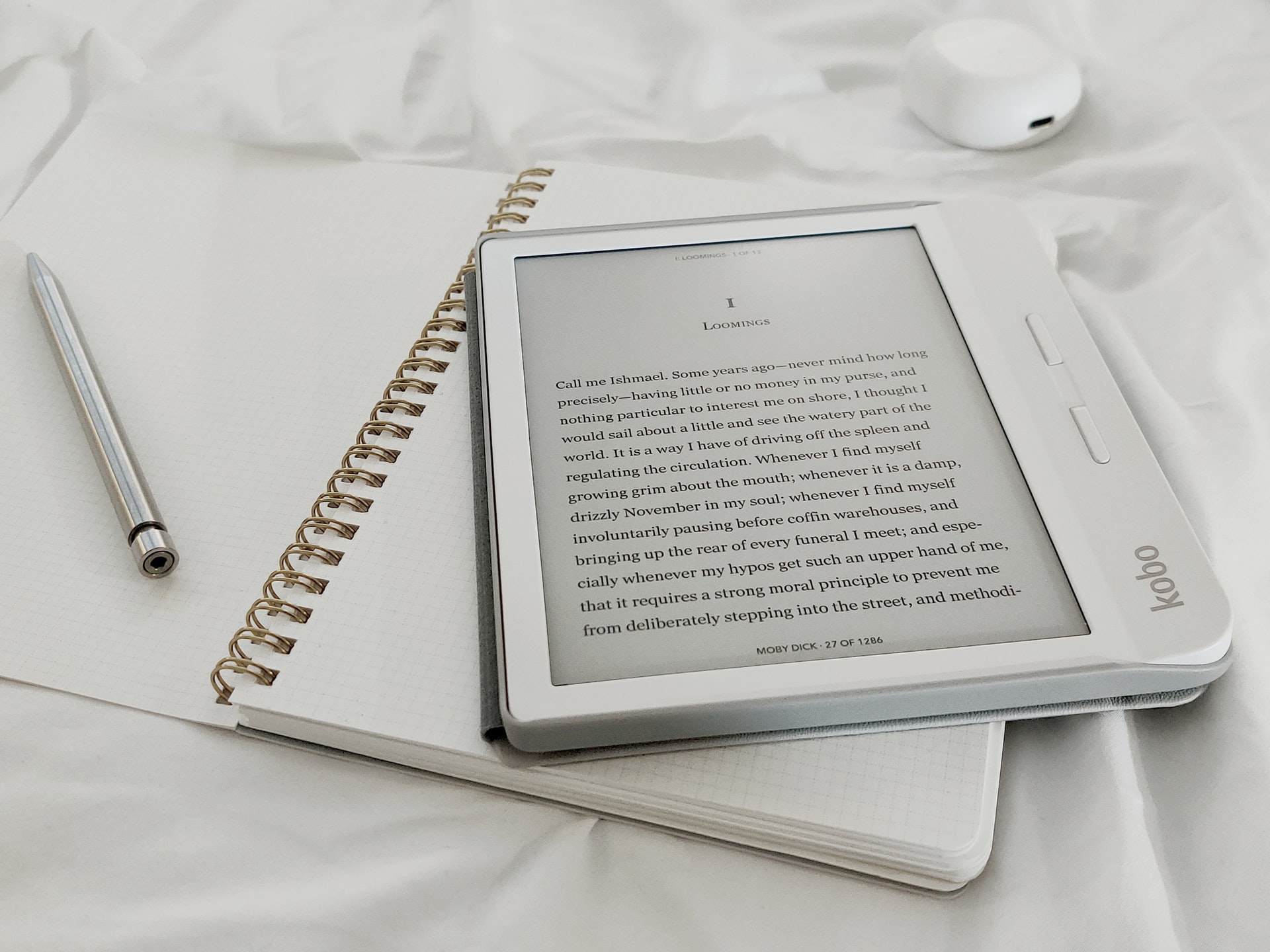 Are you hooked on audiobooks?? Readers the world over have found the magic of listening to their novels, intimately immersing themselves into alternate realms via headphones instead of visual mediums like books or Kindles. Some people have found that even though they don't enjoy reading online ebooks, they love listening to ebooks.
Everyone has different learning modalities, like being a visual, auditory, or kinetic learner. Just because you don't enjoy traditionally reading a book, doesn't mean you're not a reader. As far as reading goes, it doesn't matter which way your content is delivered, as long as you enjoy it! Either way, you're getting the amazing benefits of reading, according to a study conducted by the Journal of Neuroscience.
Listening to audiobooks has many benefits, some you might not even be aware of:
Audiobooks help build literacy skills such as fluency, vocabulary, pronunciation, language acquisition, phonemic awareness, and comprehension.
Listening to someone else read aloud helps with anxiety and depression by breaking rumination cycles (it helps us focus on something else).
Audiobooks improve reading ability and literacy skills, especially for children, people with reading disabilities, and those learning English as a second language.
Listening to audiobooks helps us take breaks from our screens, as most of us use screens for eight or more hours a day, which causes eye strain and increases anxiety and depression.
Listening to an audiobook at bedtime may help you fall asleep, as listening to a book doesn't require a screen, which means no blue light (or book light) keeping you awake.
If you find yourself too busy to read a book, an audiobook allows you to multitask, completing chores or errands while listening to an engaging novel, which will make those mundane tasks much more enjoyable.
Now that you know some benefits, let's look at ten great websites to get your audiobook fix for free! Paying for Audible or other audiobook services is not the only option for listening to great works of literature.
When you think of free online ebooks, Project Gutenberg is probably the site that comes to mind. But did you know they also have free audiobooks as well? Read by either AI or human volunteers, and you can choose which type you like (although many readers prefer human-read, as they have more emotion). Audiobooks can be downloaded in a variety of formats for all your devices, including mP3, Apple iTunes Audiobook, Ogg Vorbis Audio, and Speek Audio.
To find classics that have been recorded as audiobooks, go to the special categories section on the homepage and select audiobooks (either computer-generated or human-read).
Recommendations: The Gods of Mars by Edgar Rice Burroughs; The Age of Innocence by Edith Wharton
Librivox is a volunteer project with a mission to convert public domain books into free audiobooks. If you're looking for some great classics to listen to, Librivox has you covered. You can listen on any device, including phones, tablets, and computers, and you can even burn the books onto CDs if you're channeling a 90s vibe. New audiobooks are released frequently, so check back often! You can also sign up as a volunteer to help build their database of free audiobooks.
Recommendations: The Abysmal Brute by Jack London; The Adventures of Huckleberry Finn by Mark Twain
One of the more creative audiobook sites out there, Mind Webs creates old-fashioned radio dramatizations of over 150 classic sci-fi short stories. You can listen (for free!!) to stories by favorites like Ursula K. LeGuin, H.G. Wells, Ray Bradbury, and Arthur C. Clarke, to name a few. Stories are added frequently, and you can also sign up as a volunteer for literary digitizing projects on their website to help grow their audio database.
Recommendations: "Kaleidoscope" by Ray Bradbury; "Ministering Angels" by C.S. Lewis
Open Culture doesn't just offer free novels on audio, they also offer short stories, poetry, plays, and nonfiction. This site has over 1,000 classics by Margaret Atwood, Isaac Asimov, Shakespeare, and Jane Austen, to name a few. The cool thing about this site is the variety of audiobook selections read by famous voices like Neil Gaiman, James Earl Jones, Christopher Lee, and Vincent Price, making these selections even more fun to listen to. Besides their great library of free online ebooks and audiobooks, Open Culture also has courses, degrees and mini-degrees, movies, and podcasts (all for free!) to enrich your mind and expand your knowledge base, so this is a great one to add to your bookmarks to visit regularly.
Recommendations: Pride and Prejudice by Jane Austen (read by Kate Beckinsale); "The Swimmer" by John Cheever, read by Cheever himself
Digital.IO boasts over 1,000 ebooks and audiobooks from the public domain. Their onsite search engine also pulls from Amazon, Google Books, Project Gutenberg, and Open Library to "give you the best choice", according to the site. Users credit the ease of use and simple, clean interface as popular features, as well as the variety of titles available for free. Search by language, genre, or what's trending to find your next perfect read.
Recommendations: The Girl From the Sea by Molly Knox Ostertag; Thirty Years a Slave by Louis Hughes
Did you know you can listen to classic literature on Spotify for free? Your favorite music app just got even better. You can listen to public domain titles like Pride and Prejudice, The Great Gatsby, and Moby Dick, to name a few. You only have to pay if you want to remove the ads, so this is a great option for students who want to listen to their class assignments instead of reading them.
Recommendations: The Red Badge of Courage by Stephen Crane; Narrative of the Life of Frederick Douglass, An American Slave by Frederick Douglass (narrated by Forest Whitaker)
Looking for some audiobooks for your kids? Storynory has a great library of fairy tales, short stories, mythology, poems, educational materials, and even music for your little learners. Storynory has a section for their own original stories, ranging from princess stories to stories about animals and witches. This site also boasts stories and novels from greats like Charles Dickens, Rudyard Kipling, Lewis Carroll, and more. But who are we kidding? This is a great website for adults too!
Recommendations: "The Elves and the Shoemaker" by the Brothers Grimm; "The Selfish Giant" by Oscar Wilde
Winner of eight awards, including Time Magazine's Best Inventions of 2019, Overdrive lets you borrow online ebooks and audiobooks via your local public libraries or schools. All you need is a library card and a phone or a tablet, and you're ready to read or listen to millions of titles for free, including both literary classics and the newest NYT Bestsellers (and everything in between). The apps are available through the Apple App Store and Google Play and it's free to create an Overdrive account. The main app, Libby, is for public library use, and Sora is the app for students to borrow media from school. Titles are updated weekly so check back often!
Recommendations: The Other Black Girl by Zakiya Dalila; The Cruel Prince by Holly Black
Fictionate.Me is a fiction platform where readers can read and listen to ebooks and audiobooks by up-and-coming indie authors, who self-publish their works on the site. The cool thing about this site is you can read WIPs as well as finished books, and give your favorite writers feedback as they work. While some books are paid, you can enter "free" into the search bar at the top of the homepage and it will find all the free reads on the site for you. If you're looking for a social community where you can read and listen to audiobooks for free, and communicate with other readers and writers, you've found it!
Recommendations: Assassin's Choice by Al Nelson (May Writer Competition Winner); The Museum by Cherry Stark
Like Fictionate.Me, this site is for newer releases, and many of the audiobooks are read by the authors themselves who self-publish on the site. You can find every genre here, as well as different types of literature beyond online ebooks, like flash fiction, short stories, and novellas. You can even find textbooks, case studies, and podcasts. This site also has a great advanced filter to search by book length, language, even story elements, setting, styles, and themes.
Recommendations: "A Paragon of Rage" by Colin Higbie; Oen and Jarred by Rod Mortin
Author Bio:- Heather R. Parker is a freelance writer, editor, and published poet from Georgia. She works as a writer and editor for the self-publishing platform Fictionate.me. Her work has been published by Nightingale & Sparrow Magazine, Analog Submissions Press, Friday Flash Fiction, Medium, and others. Her upcoming chapbook will be published by Between Shadows Press.