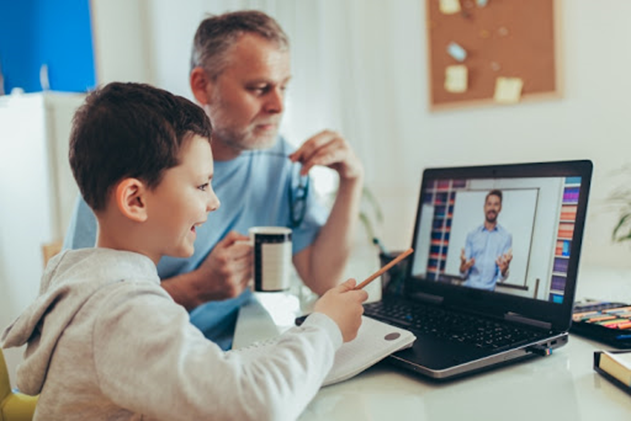 We all had trouble with particular exams when we were younger. As kids, we need help in some classes. We can't all be talented in math, science, and literature. That's why there are tutors in this world.
If you're struggling with a class, then you need to find a local tutor that will help you with your learning. Millions of kids are doing it, and there's nothing wrong with it.
In a time of a world pandemic, there's no logic to look for physical presence while learning. The online option is the best you can do. There are lots of positive sides to this aside from safety. It's convenient, more affordable, and gives you the chance to use tech tools.
1. Look for the topic you're interested in
The first thing you need to do is think about your requirements. You can't just hire a tutor without knowing what their specialty is. If you're not good at English, then look for this kind of teacher. If you're struggling with science, then you need the one that will teach you science.
It's important to know what you're looking for because online pages offering to tutor will have the option of only some school subjects. Not all of them. You must open these pages and see what they are offering.
If you're looking for math, and they only have science and biology, for example, then you know you should be looking elsewhere.
2. Create a plan and set expectations
It's crucial to set your expectations and set up plans that you and your teacher are going to reach on the way. For example, if you're only looking for someone to help you with your SAT, then tell them this and ask them to set up a working plan for this goal.
On the other hand, if you need someone to be constantly with you, they will set up something else. If you need a guide, and a person to lecture you aside from the regular classes you have at school, they will prepare a plan according to the lectures in school.
This way you'll be able to have better grades at the end of the year. Learning constantly will provide a thorough knowledge of a particular subject. If you opt for something like this, you'll be ready for your SAT without the need to stress and struggle at the end of the year.
3. Make an online appointment to meet the tutor
When you're trying to decide which person is best for the job, you need to know who you're going to work with. Not every tutor is the same. It's best to meet them in person and decide if you feel their vibe or not.
Of course, in a situation like this, when the WHO and CDC suggest to maintain distance and stay home, it's best to do this appointment online, just like you're going to have the classes. Learn more about this here.
See if you like this person. Check out if you understand their dialect, and think about whether you like them in general or not. The reason why you're looking local is to find someone similar to your ways and culture, but you still need to be sure about your choice through a personal meeting.
They might be the best in their field. They might have the entire experience and knowledge in the world, but if you as a student can't feel the connection, then you don't need this person. You can't choose the teachers in your school, but you can certainly choose the personal tutor.
4. Ask about scheduling and fit your schedule with theirs
Online tutors all have their schedules. You're probably not their only client. That means you need to squeeze your schedule into theirs and understand their obligation to fit yourself in.
In some cases, there's simply no way to arrange a deal. If you're going to school at particular hours, and after that, for example, you have piano classes, then there's no time left but in the later evening. If this time is already reserved by other clients, you'll look for someone else that will be available.
5. Ask for a college degree
The tutor must have a college degree in the field you're about to be tutored. You don't want someone who learned about this subject through online courses to be your teacher. There are frauds of this kind in the world, so you need to be extra cautious. Don't be ashamed to ask for it. If they do have it, they'll be proud to show it to you.
The reason why you need to ask for this is that a college degree is a kind of guarantee about the quality of education you're going to get. People who finished university in a particular field are considered professionals and skilled in what they are tutoring. Always ask for proof of their education.
6. Look for online reviews to find out who's the best?
If you're not sure about who to hire, you can always go online and search for other people's opinions. Looking at the courses will give you a headache because they all claim to be the best. However, kids who worked with them, and parents who were overseeing this tutoring will be happy to leave their review on the internet.
Just open Yelp and the rest of the review sites to check out how people feel about the online courses near you. You'll notice that they are ranked, most often, from best to worst. Those on the top are worth hiring because they left their clients satisfied. Those on the bottom – not so much. See more about reviews here: https://medium.com/revain/why-are-customer-reviews-so-important-185b915d4e5d.
Conclusion
These six points are enough for you to understand how to find the best online tutor near you. Follow the advice and tips we provided above, and you'll find the perfect candidate in no time. Do your research, and make sure you find an excellent tutor.